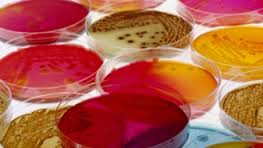 If your goal is to work for a federal agency like the Center for Disease Control (CDC), it is important to earn a degree that will help prepare you for career opportunities within the agency. While the center is actively recruiting International workers, public health administrators and microbiologists, they have an ongoing need for health informatics specialists who work in the front-lines in the public health sector. The key to getting a job with the CDC is to browse through the active career opportunities and to meet the qualifications so that you can apply. Read on, and learn how a health informatics degree can help you become a great candidate for employment with the Center.
What Does a Health Informatics Specialist Do?
In a general sense, a health informatics professional can perform several different tasks to improve the public health system. These tasks include: health informatics system planning and design, data collection, data management, analysis of applications, interpretation of usefulness, dissemination and application to public health programs. As a specialist in this field, you will need a knowledge of nursing, clinical care, insurance claims, medical records and computer programming. As an informatics specialist, you will review data, interpret the data and analyze information that is presented to you so that you can work directly with clinical staff members.
What Does an Informatics Specialist do For the Center of Disease Control?
Health informatics professionals work in the Center for Surveillance, Epidemiology and Laboratory Services. This center supports the agency's national efforts to prevent illness and disease in the country and to promote health by providing scientific service and tools. Anyone who works in health informatics will work in the Division of Health Informatics and Surveillance (DHIS). The purpose of the division is to enhance public health surveillance and to address the main public health concerns in the public health community.
By working as part of this team, informatics professionals will find areas where they can improve efficiency and the effectiveness of public health systems. They will also implement and maintain processes so that the improvements are possible within the division and the public health sector as a whole.
How Can a Degree Help You Land a Position?
To qualify for employment with the center, you must have the right qualifications and one of these qualifications is possessing a 4-year degree. A Bachelor's degree in Health Informatics from an accredited institution or another field related to health sciences is required. You may also need at least 1 year completed in a graduate level program. You may not need this experience if you can prove that you maintained a 3.0 on a 4.0 scale as an undergraduate student. If you have a masters degree, you may be able to land a higher grade position without having to climb up the ladder.
The Center for Disease Control does require some applicants to have prior experience in a governmental or federal position. You will also need to possess a clean background to be eligible to work for the center no matter what title you are pursuing. If you want to receive excellent benefits and perks, and you are looking for job stability, this is the employer for you. With your health informatics degree, you may qualify to work for the CDC.