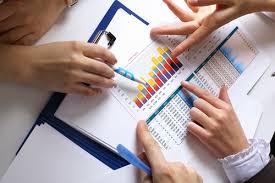 The healthcare industry is the largest industry in the United States and the second largest employer, making careers in Health Management plentiful and attractive. If you have been determining whether or not you want to get a formal degree or use your formal degree to work in healthcare, it is important to learn about the the types of management positions that exist and all of the different directions that the field can take you in. As a manager in the healthcare industry, you can make a sizable income while you make decisions that can ultimately improve the life of your patients. Read this guide to careers in Healthcare Management, and learn what the environment is like.
A Career Where You Must Embrace Change
One of the unique things about the healthcare industry is that is changes so quickly. New regulations are passed, new legislature changes trends, new procedures are discovered to be more efficient, new financing methods are introduced for services, new technologies make customer management easier, and new medical products are created that can improve patient outcomes.
Since everything from A to Z can change in the blink of an eye in healthcare, holding a title in healthcare management means that you need to stay up-to-date and you need to embrace the changes as they are implemented. As an executive, you will be responsible for some aspect of managing the changes that are taking place so that staff and physicians are able to diagnose and treat their patients. If you are the type of professional who enjoys familiarity and likes complacency, this might not the right role for you.
Where Do Healthcare Managers and Executives Work?
A huge amount of diversity exists in the healthcare system, and that diversity is only growing as reform legislation is passed and more of the population gains access to routine care. If you are still interested in working as a health executive who can contribute to improving the quality of care, there are a variety of settings that you could work in. Some of the different settings that you can work in include: health clinics, insurance companies, nursing homes, long-term care centers, healthcare associations, hospitals, pharmacies, doctor offices, rehab centers, skilled nursing facilities, universities, public health agencies, mental health organizations and research centers.
What Will Some of Your Duties in Management Be?
Jobs in healthcare tend to be very stressful. When you work in healthcare management, you can increase the stress levels because everything in the department that you manage rests on your shoulders. You will oversee staff in the department, conduct reports, do reviews, stay up-to-date with new regulations, implement new procedures when necessary and more. Some of the specialized departments you may manage include: finance, marketing, public affairs, human resources, nursing administration, planning, patient care services, information systems and material management.
More than 300,000 professionals work in healthcare administration at a management level. The demand is only projected to grow and expand as more and more systems are inundated. If you would like to work in a field where the outlook is very positive, you can benefit from training to work in this flexible yet rewarding field. Decide what area of health management interests you most and then choose a health degree program that will help you develop a specialized skill set.